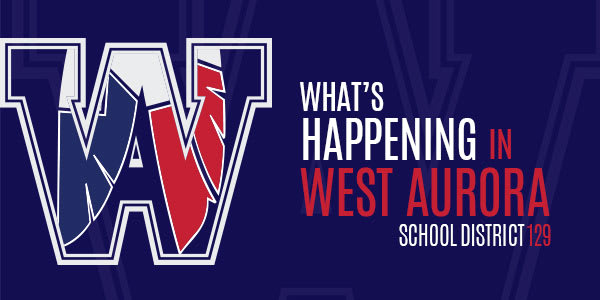 TAKE A LOOK AT THE LATEST NEWS AND EVENTS
FROM AROUND THE DISTRICT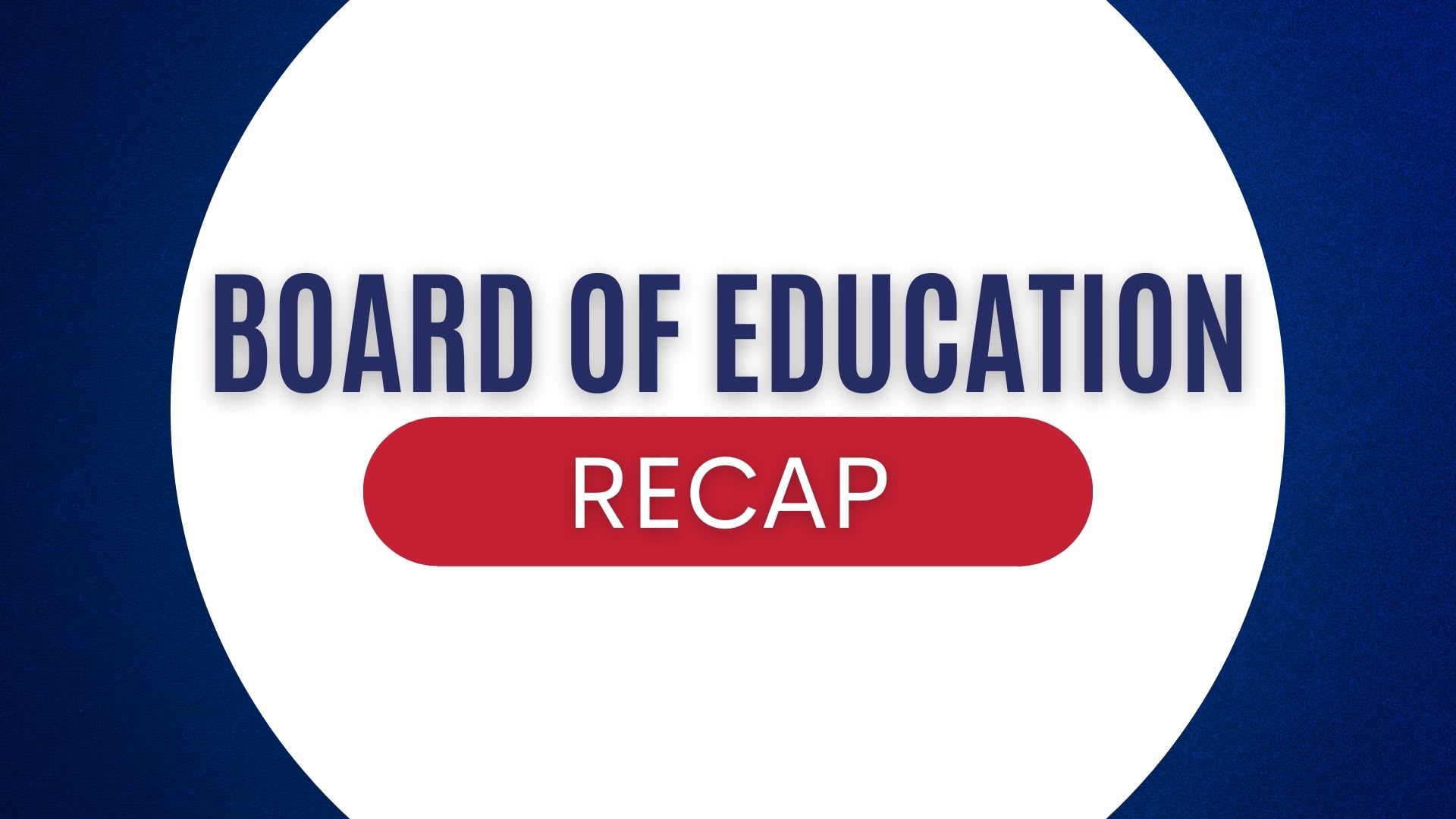 TAKE A LOOK AT THE OCTOBER'S BOARD OF
EDUCATION RECAP
PODCAST #16: NATE EIMER
During episode 16 of his podcast, Superintendent Craig takes you inside one of the oldest football programs in the state of Illinois as he interviews head coach, Nate Eimer. Coach Eimer shares about his long history with SD129, which began when he was just a student. You will have to listen in to find out what he says about family, football, and his future plans.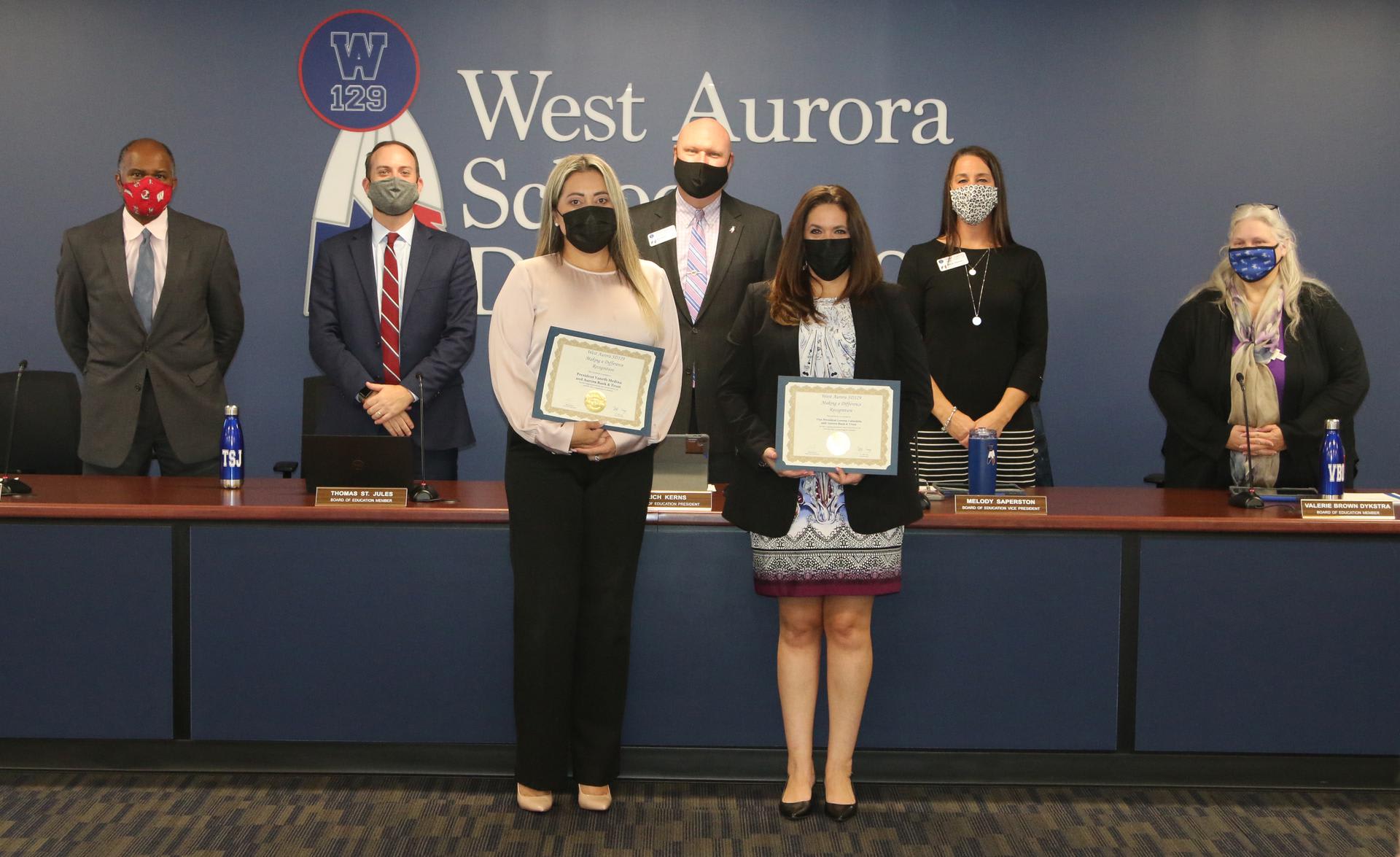 THOSE WHO MAKE A DIFFERENCE

This week, Aurora Bank & Trust and the larger Wintrust Community Bank Family were recognized as Those Who Make a Difference. The bank has been involved in supporting School District 129 since the Aurora branch opened, from participating in West High's annual World Language Expo, to sponsoring student scholarships and donating school supplies. A special thank you to President Yaneth Medina and Vice President/Branch Manager Lorena Labastida for their ongoing partnership with School District 129 and for their role in supporting our students!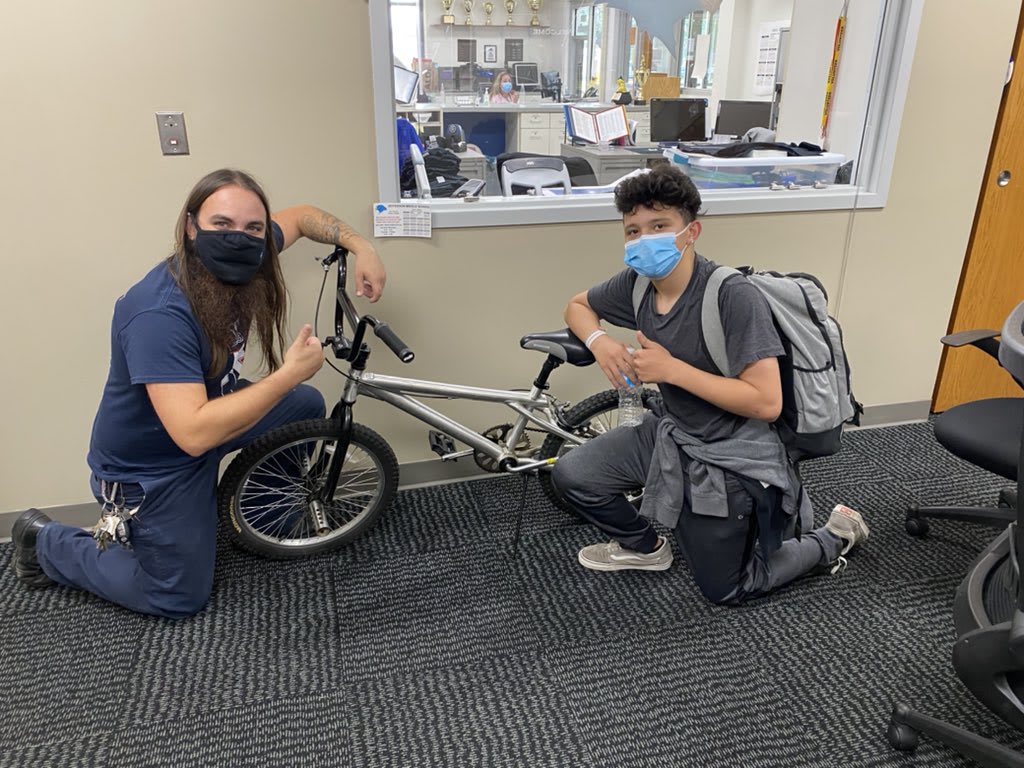 RIDE ON
School District 129 would like to recognize the compassion and kindness of building engineer, Mr. Cory Brown. When Mr. Brown heard that a Jefferson Middle School student had a damaged bicycle, Mr. Brown volunteered to take the bike to a local bike shop for repair. Although the bike could not be salvaged, Mr. Brown worked with the bike shop to build the student a new bike!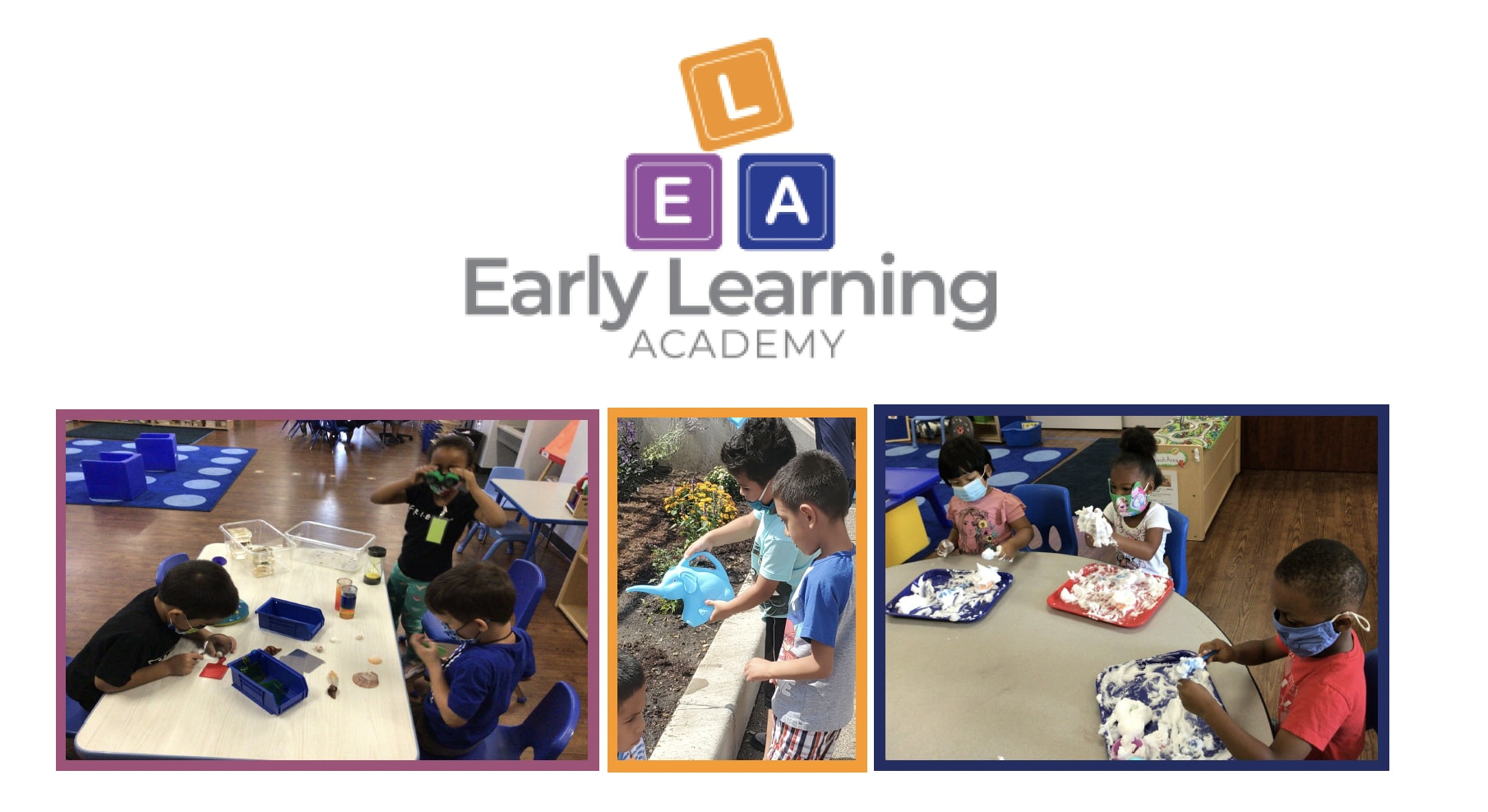 PRESCHOOL FOR ALL
The Early Learning Academy is home to a School District 129 program called, Preschool for All (PFA). The program serves students ages three to five in both a half-day and full-day setting, all while embracing the curiosity, diversity, and the joy of learning! Do you have a child who is ready to get started? Please call the Early Learning Academy Office to make a preschool screening appointment at (630) 301-5016.
FRESHMAN RECEIVES REGIONAL PHOTOGRAPHY HONOR


Congratulations to West Aurora High School freshman, Kamron Tolliver, who placed fifth in this week's edition of the Kane County Regional Office of Education Student Photography Contest. This week saw 262 submissions from 12 schools for the best perspective photo.
If you are a high school student or teacher who would like to submit photos for future weeks of the competition, please contact Molly McQueeny at the Kane County Regional Office of Education at mmcqueeny@kaneroe.org.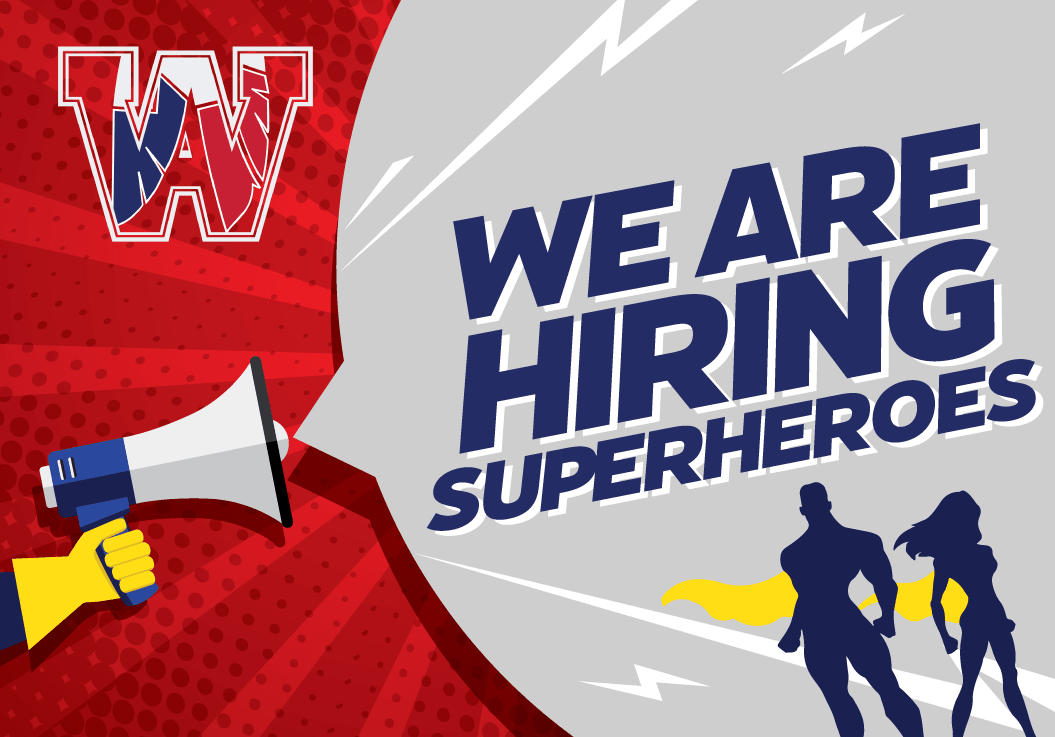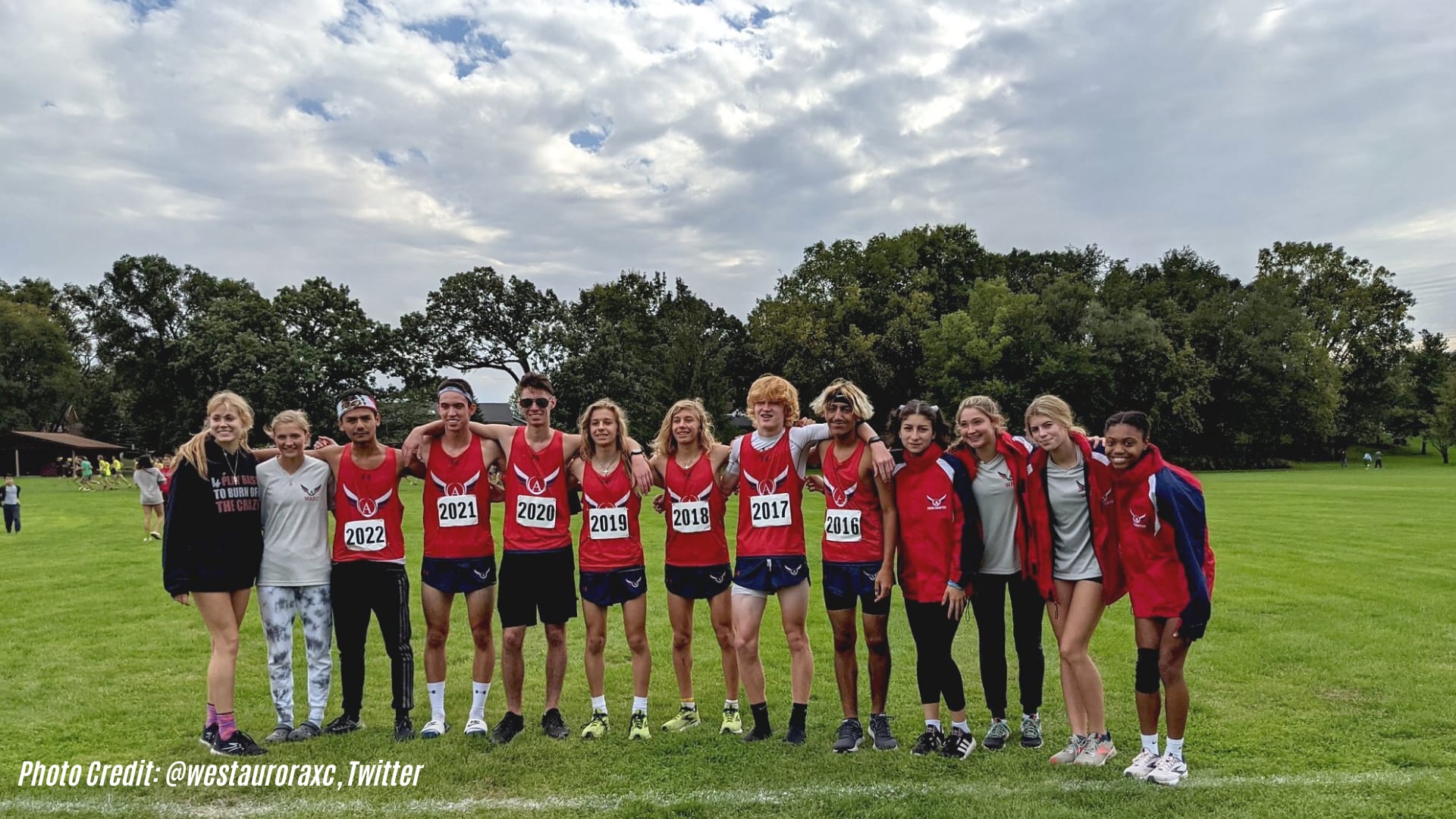 WAHS XC TAKES A BIG STRIDE AT CONFERENCE
On October 15th, the West Aurora High School girls' and boys' cross country teams competed in the SPC Conference Championships. The Blackhawks had a solid performance, placing two individuals in the top 20 and taking 6th overall. Placing in the event were junior Daizy Lustrup, who finished 13th, and sophomore Sean Heetland, who finished 14th. Up next, the team looks to continue their success on Saturday, October 23rd, at the IHSA Regional Meet at Oswego East. Good luck Blackhawks!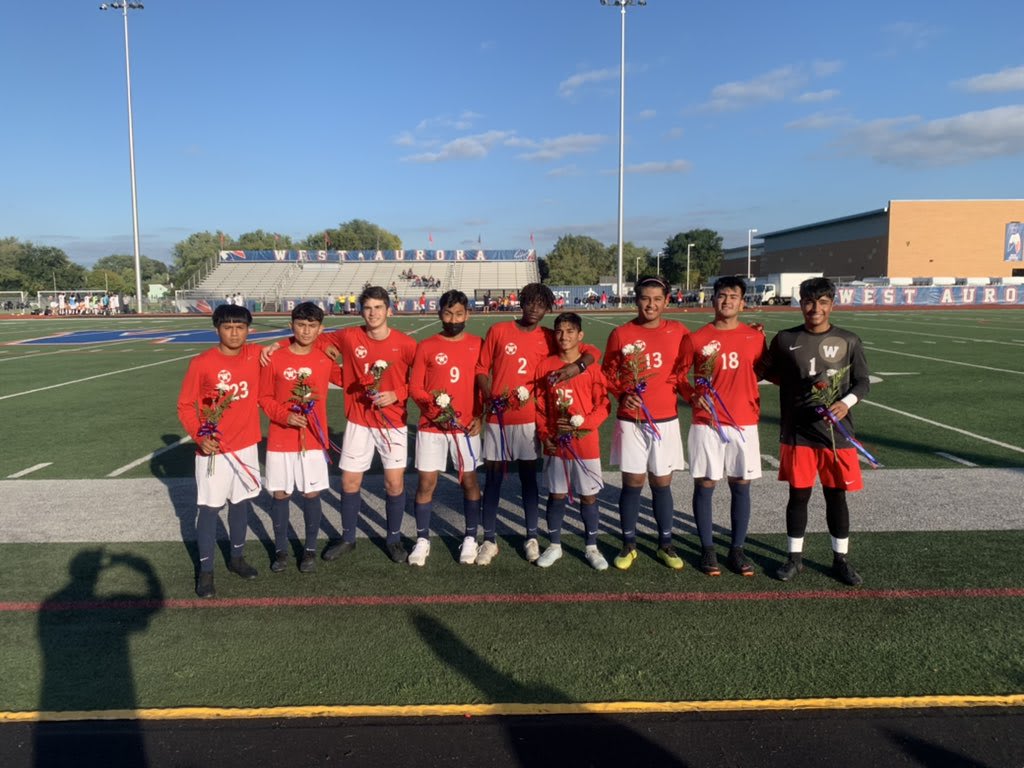 LIVESTREAM WAHS ATHLETICS
ON NFHS


TONIGHT
Sophomore Boys' Football vs Minooka @ 4:30 PM
Varsity Boys' Football vs
Minooka @ 7:00 PM
Varsity Boys' Soccer IHSA
Regionals @ 4:30 PM
Creating a free account on NFHS will allow you to live stream events held in West High's stadium, main gym, the Veteran's fieldhouse, as well as events held at other schools within the network.
Go to www.nfhsnetwork.com to create an account, then search for West Aurora and click on the star to "follow!"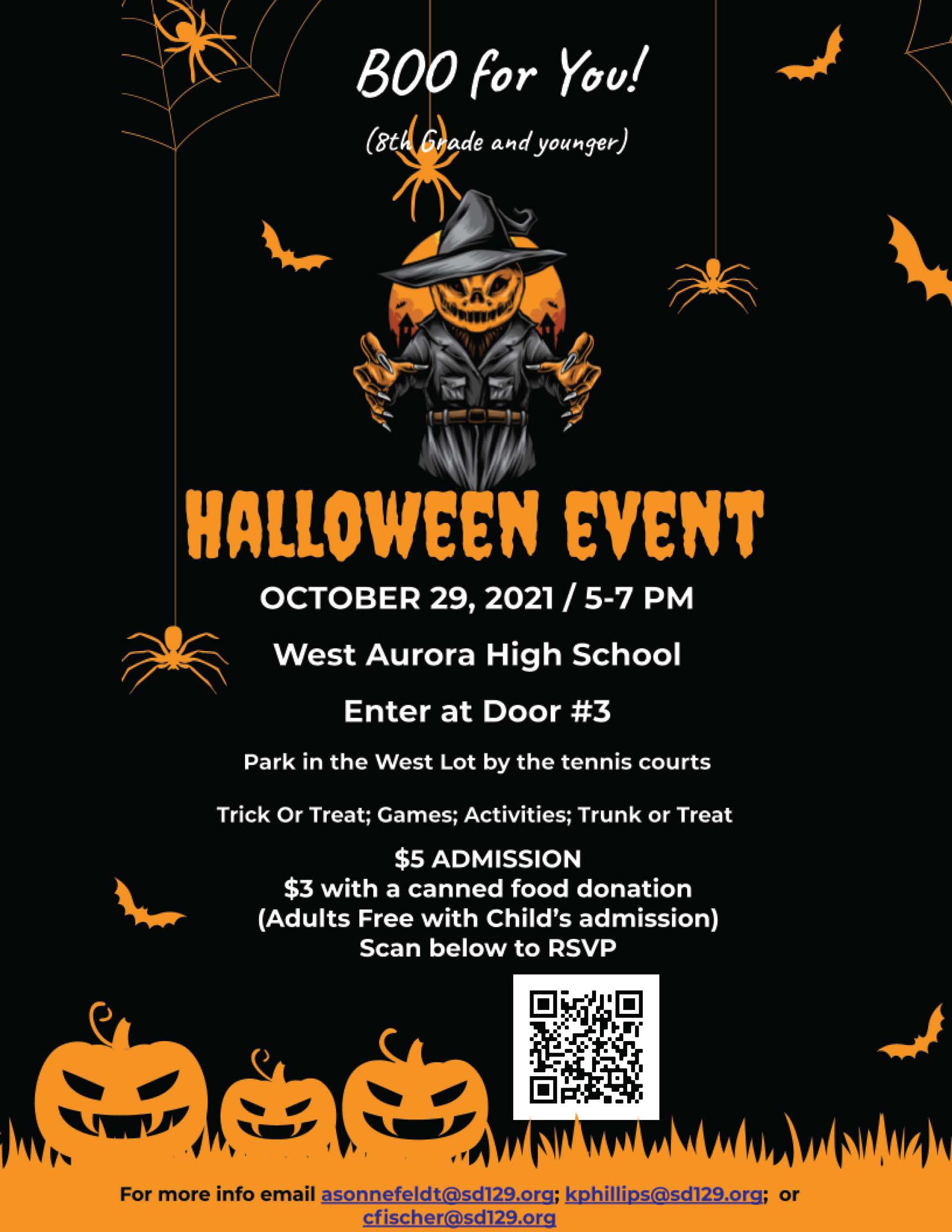 Banding Together IX is raising money for Fine Arts in District 129! The fundraiser accomplishes this through ticket sales, which are $15 online and $20 at the door. Come out and enjoy local, live music this Saturday night! Line up: John Papadolias, Michael and Ian, Backroom, Staff Infection, and LeGrande Band.
If you have any questions, you can contact Ingrid at ingridroney@sd129.org
You are invited to our first annual East/West Tom-A-Hawk Turkey Trot! Come join the fun and help raise money for our school foundations. Register by November 1st to receive an early bird discount!


CERTIFICATE OF APPRECIATION
SHOW A STAFF MEMBER THAT YOU APPRECIATE THEIR HARD WORK AND DEDICATION